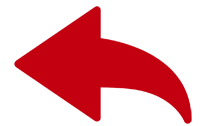 Carriage Bolt Manufacturers, Suppliers, Exporters, Traders in India

Backed by skilled technicians and rich in domain of mechanical fasteners, we at Crest precision screws Pvt ltd are leading Carriage bolt manufacturers, suppliers, traders and exporters in India.
Carriage bolt is one of the popular types of fastener used to fasten or tighten metal, wood or other components. It is also known as coach bolt which consists of cylindrical shaft with shallow mushroom head. Some extra tools like hammer, drill, or washers are required for installing or fitting the carriage bolt into the hole or nut. With our well-trained professionals, we design and fabricate premium carriage bolts by using the materials like stainless steel, carbon steel, etc. These bolts have threaded shafts, rounded head with flat tip. They are also available in various types such as short neck with round head, flat head, fin neck etc.
Our carriage bolts are highly demanded in the market for their features such as corrosion resistant, high strength, light weight, scratch proof, durability, costs effective and greater productivity. With lots of specifications and properties, our carriage bolts make variety of choices for the customers.
We are carriage bolts suppliers in India an extensive range to many industries such as farming industry, metal industry, mining industry, automotive, steel, water treatment, aerospace and many other. Hence, we are widely accepted as the best carriage bolt manufacturers in India.