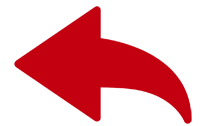 Fasteners Manufactures In India/Fasteners Suppliers In India

Crest Precision Screws Pvt. Ltd. is one of India's biggest fasteners manufacturers in India. An ISO certified fasteners manufacturer, suppliers in India and we are quality authorized in a leading fasteners suppliers, traders, and exporters in India. We manufacturers high-quality fasteners in India on a large scale, and we are known as Fasteners Manufacturers and Suppliers in India. Our superior quality fasteners manufacturers in India can be used in different applications and environments.
We help you to choose the right fastener with Crest Precision Screws Pvt. Ltd to buy the best quality fasteners in India. For your application. We also serve quality-approved fasteners in India at a competitive price for commercial and industrial applications all over India. At every stage of manufacturing, including testing, chemical testing of raw materials, in-process testing, mechanical testing, and quality check, we keep our promises of high-quality management principle fasteners manufacturers, suppliers in India.
We use highly advanced manufacturing equipment to carry out all of our operations, which are managed by a skilled team. Our company helps you to select the perfect fastener, you can speed up production, reduce inventory, improve product design, give security to your production and save money on fastening costs. We are totally working on customer satisfaction by providing high-quality fasteners manufacturers in India like a bolt, nuts, and many more with superior quality which gives you trust as well long-lasting finish. These fasteners are commonly used for vehicle assembly, photo frame hanging, furniture joining, cabinet or cupboard installation, etc. Crest Precision Screws Pvt. Ltd. provides supreme quality fasteners in India by creating a better work environment, proper training, and motivation.