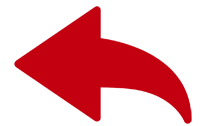 Nylock Nut Manufacturers, Suppliers, Exporters, Traders in India

Backed by innovative machineries and experienced team, we at Crest precision screws Pvt ltd are leading nylock nut manufacturers, suppliers, traders, exporters in India. According to international standards such as ISO, UNF, DIN and so on, we are expertize in designing the large range of Nylock nuts in minimal time.
Nylock nut is also called as polymer insert lock nut which can be treaded on to the fasteners like screws, or bolts. Nylock insert or nut with plastic is consisting of locking feature that cause resistant to vibration. It can be tightened by hand, wrench or spanner and prevents the component from loosening. We at the best Nylock nut manufacturers in India are offering nylock nuts in various diameters, materials, models, grades, dimensions and threading techniques to satisfy the wide variety of customer's needs and requirements.
Features & Benefits
UNF, UNC,BSF, DIN and ISO standards
Customized grades and sizes
Greater tensile strength
Polymer and nylon used
Increased friction
High grade material- carbon steel or stainless steel
Locking features provide tightened the component
Applications
Industrial machines, tools, domestic appliances, metal fabrications, furniture making, kitchen equipment, gas processing, pharmaceutical equipment, aircraft exhaust manifolds, automotive parts, petrochemical, plumping, agriculture, power generation industry, marine and mining industry